about us
The "Moomers Experience" exemplifies family
Moomers Homemade Ice Cream grew from a love for ice cream and an idea – an idea that kept emerging through Nancy Plummer's daily life as a wife, mother of 4, and first-grade teacher. The idea was tossed around for three years and living on their dairy farm gave Moomers a natural location. The hope was to provide a unique premium product in a country atmosphere, to share the world of agriculture with others, employ local young adults, and provide a family-oriented place to enjoy with family and friends. In April of 1998, the doors opened.
With a quaint family-owned business overlooking the family dairy farm, the Plummers share their passion for ice cream and agriculture with area residents and tourists.
Two of their children, Jon and Becky, are now part of Moomers daily operations. Through passion, hard work, and a premium product, Moomers has continued steady growth in retail, as well as wholesale business.
The Plummer family feels that educating people today in the practices and role of the small dairy farm in America is important.

moomer's milk
From our farm to your table


cakes and treats
Custom ice cream cakes and holiday treats

Moomers Farm Creamery opened in February 2011 as a way to sell our milk directly from the cow to you. Moomers milk is processed right on the farm in an on-farm creamery. The milk is low-temp. vat pasteurized but not homogenized. By processing that way, more of the good enzymes (that tell your body what to do with the milk) are kept in the milk.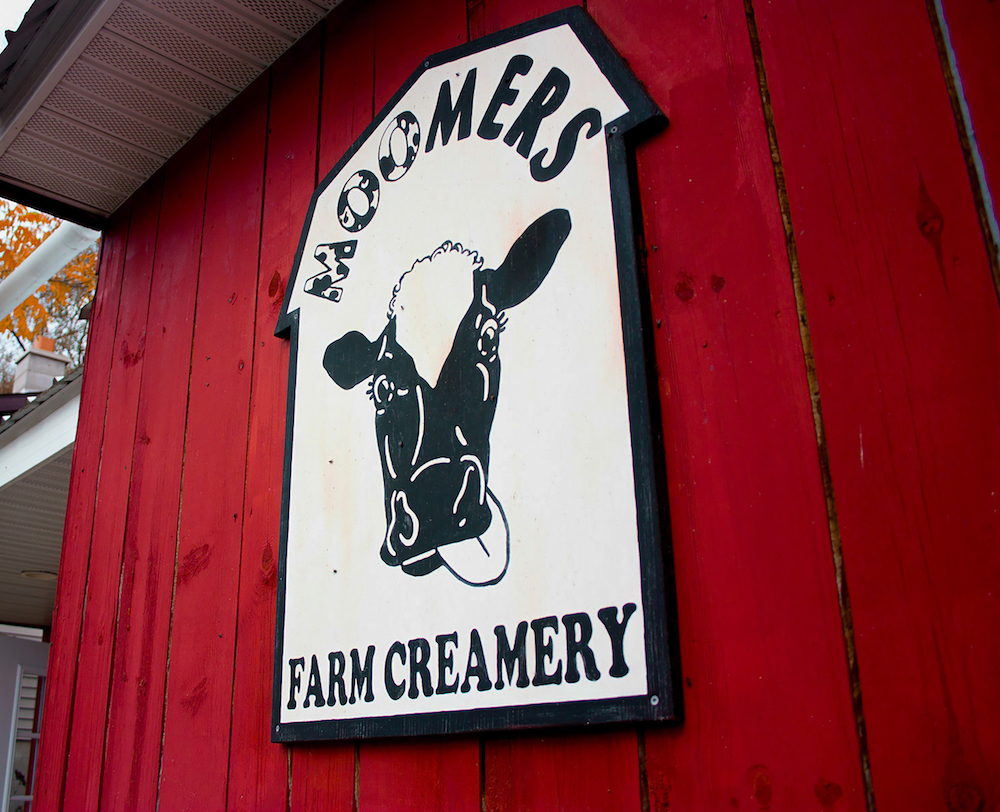 Moomers is a fun place to work
But it is work!
We have high expectations for all Moomers employees. View our application which outlines the skills it takes to be successful at Moomers!
view our application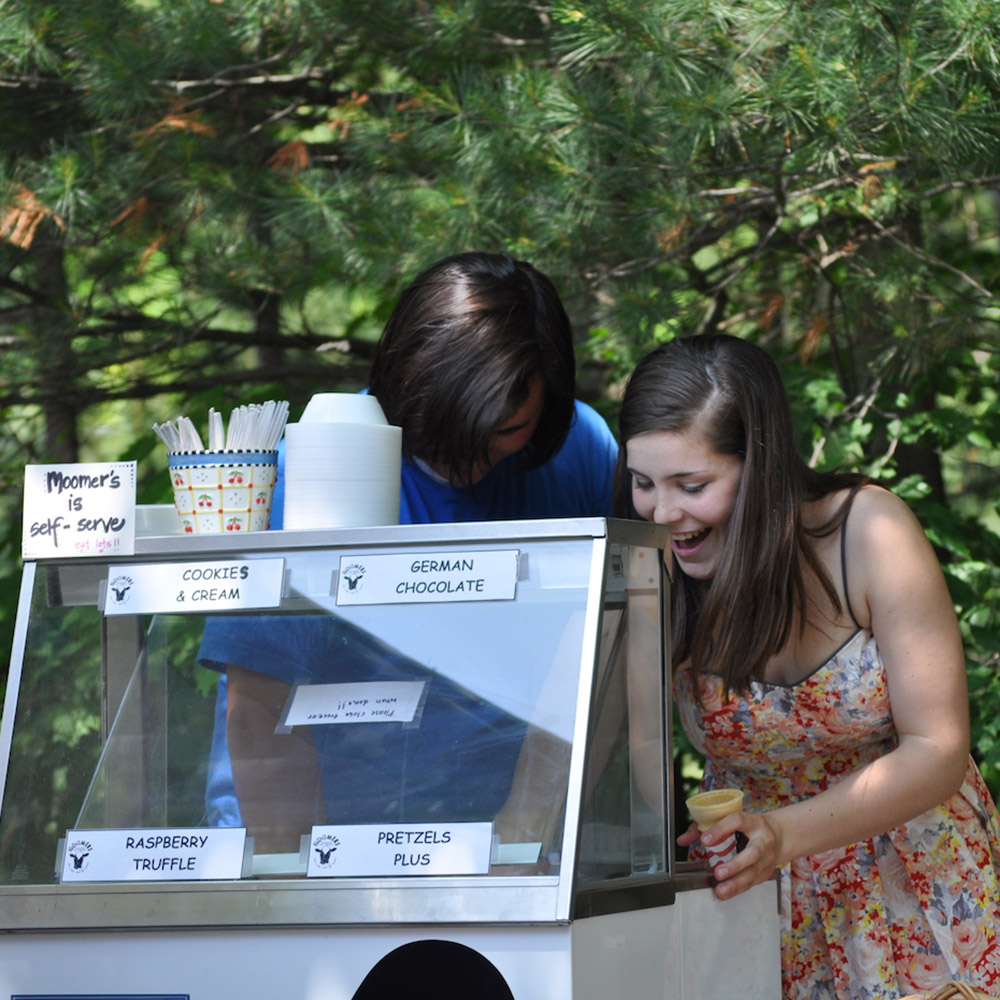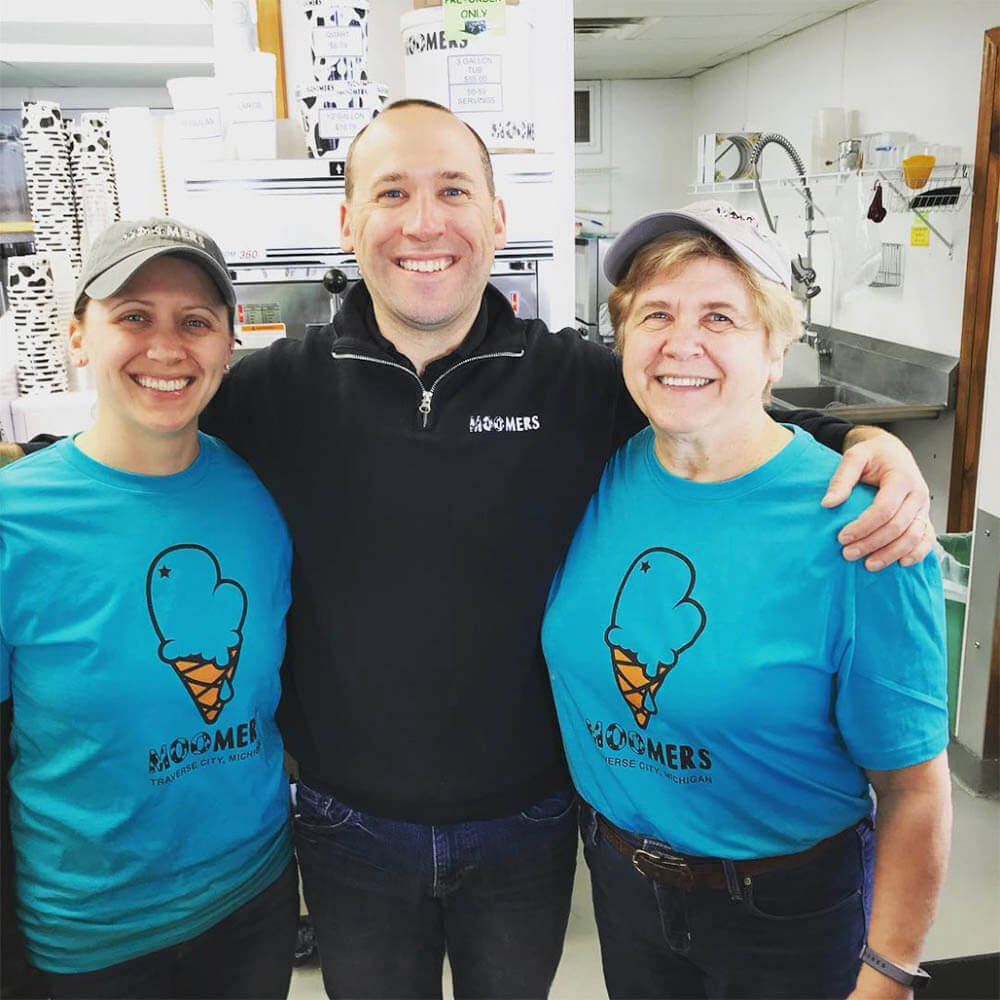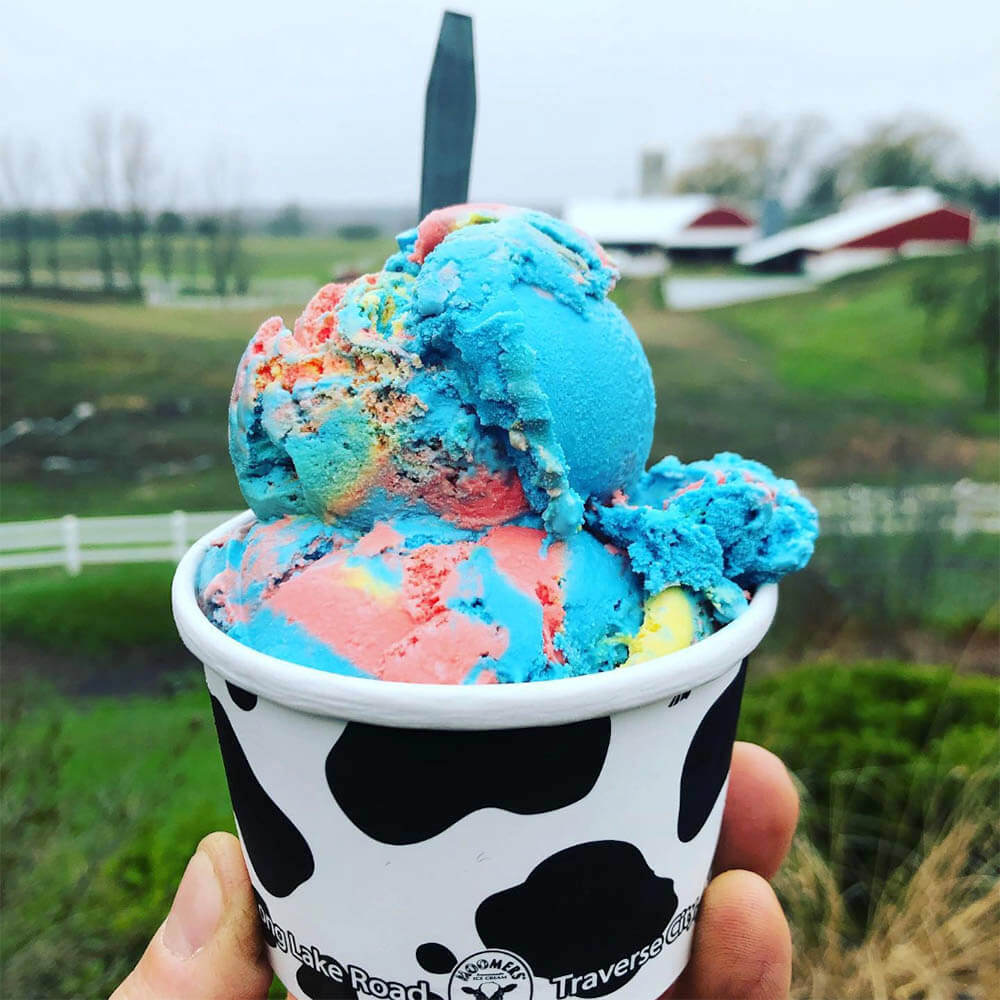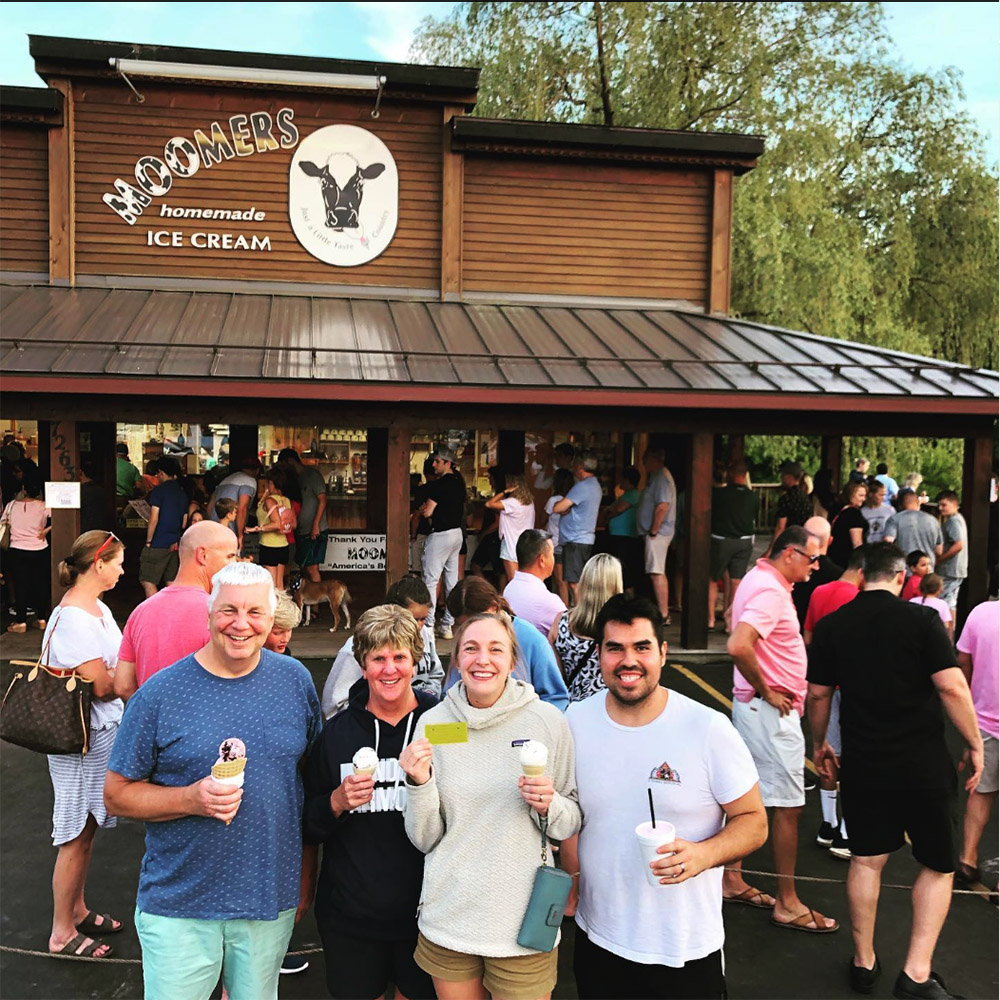 Moomers Homemade Ice Cream would like to be a part of your special day!  Our custom ice cream cakes can feature any of our 150 flavors of premium homemade ice cream. 

Weddings & Events
We offer delicious additions/alternatives to traditional wedding cakes and special occasion desserts
Custom Flavors
Have the taste experts at Moomers create a unique custom flavor just for your special day

Dessert Bar
Our ice cream sundae bar, bulk ice cream or flavor freezers are great for graduations, reunions and special events

Moomers makes more than 150 flavors of premium ice cream all on site. They serve ice cream treats – from the traditional ice cream cone to a 'wholey cow' or even an ice cream flight. Enjoy the Moomers Experience just five miles from beautiful, downtown Traverse City with family, friends and ice cream!
| | |
| --- | --- |
| Monday | 11:00 AM — 8:00 PM |
| Tuesday | 11:00 AM — 8:00 PM |
| Wednesday | 11:00 AM — 8:00 PM |
| Thursday | 11:00 AM — 8:00 PM |
| Friday | 11:00 AM — 9:00 PM |
| Saturday | 11:00 AM — 9:00 PM |
| Sunday | 11:00 AM — 8:00 PM |